What makes Award-Winning ZipScreen the go-to choice for your home?

Australian designed, made and celebrated, Zipscreen has thrived to deliver cutting-edge technology and go beyond the average outdoor shade solution. Developed in 1988, the patented zip-guided system, z-LOCK™, is the only one of its kind and has prevailed over the last 3 decades to be one of our most distinguishable differences and a true benchmark for innovative design. Since then, it's modern technology has been continuously refined over the last 30 years to deliver only the highest quality products and solutions. Thanks to their dedicated Innovation and Design Center, they are constantly finding new ways to design, lock, control and install shades, to ensure the end result is easy-to-use, contemporary and perfectly suited to your needs.
Control Options
ZipScreens are available in a convenient array of control options to suit your needs.
Motorised
Crank System
Manual
Fixed
Motorised: Power your external shades with the premium motorised option and enjoy the freedom of remotely controlling your Zipscreen. Open and close your shades with the touch of a button.

Crank System: Easy-to-use manual crank operation system with a sleek, unobstructed design. A detachable crank provides a more minimalistic look when desired.

Manual: Manual control is cost-effective and available in two configurations. Simply open and shut by hand using the spring system, or by winding a detachable crank for crank gear configurations.

Fixed: In certain situations such as small and narrow spaces with no need for passage, an immovable panel may be desired.
5 Unique Things You Didn't Know About ZipScreen™
Based in Melbourne, Australia, ZipScreen's Innovation & Design Centre leverages the knowledge and experience of over 25 dedicated engineers, designers, technicians and product managers to conceptualise, develop and test new technologies and designs. The state-of-the-art facility is equipped with 3D printers, climate chambers, laser 3D measuring equipment and automated cycle test machines. Through the consistent efforts of the IDC team, products are put through rigorous 10,000 cycle testing and rapid prototyping to ensure we deliver only the most durable, high quality, market-leading products.
Patented Z-LOCK™ Technology
The hidden Zip-Guide, z-LOCK™ technology provides a fabric guide like no other. Concealed within the channels, z-LOCK™ fastens the fabric securely, creating a strong smooth and streamlined finish. Tightly integrated, our zip-guided system ensures there are no gaps between the fabric and the channels while ensuring a movement that won't blow out in the wind. Zipscreen's z-LOCK™, combined with the bottom sealing strip creates a total seal and a relaxing insect free environment.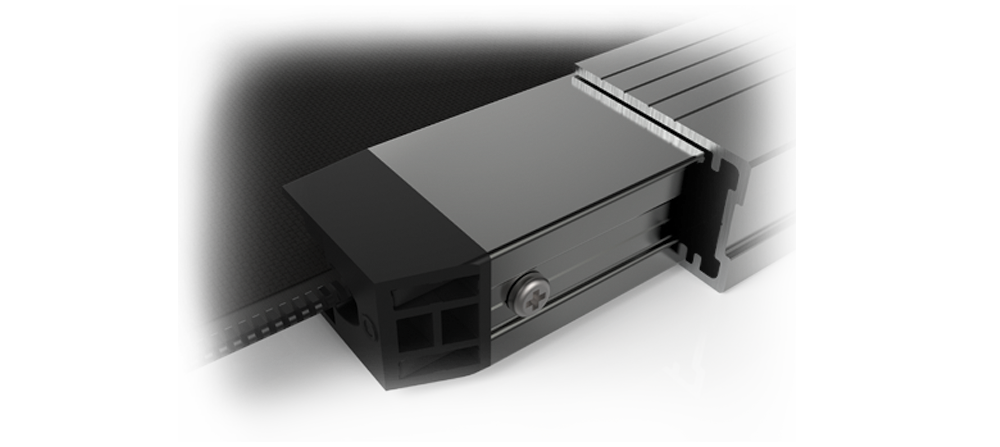 Aluminium Headbox
Zipscreen's head box options are made from high-quality aluminium with a square slimline profile. Boasting a contemporary aesthetic, our head box's are available in fully or semi-enclosed designs and full or semi-fascia configurations. Our coastal approved headbox's are the perfect enhancement of your Zipscreen's look and feel.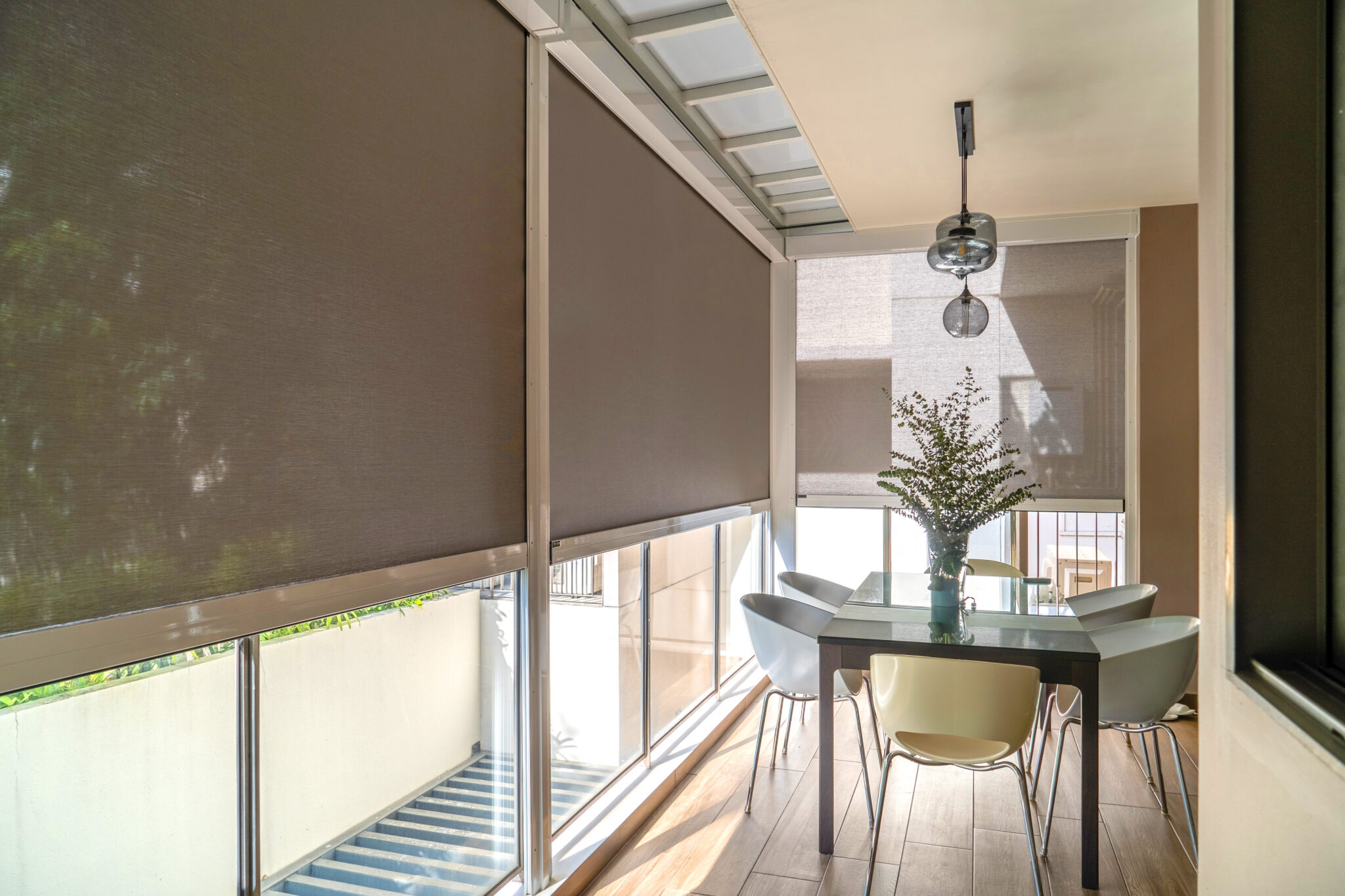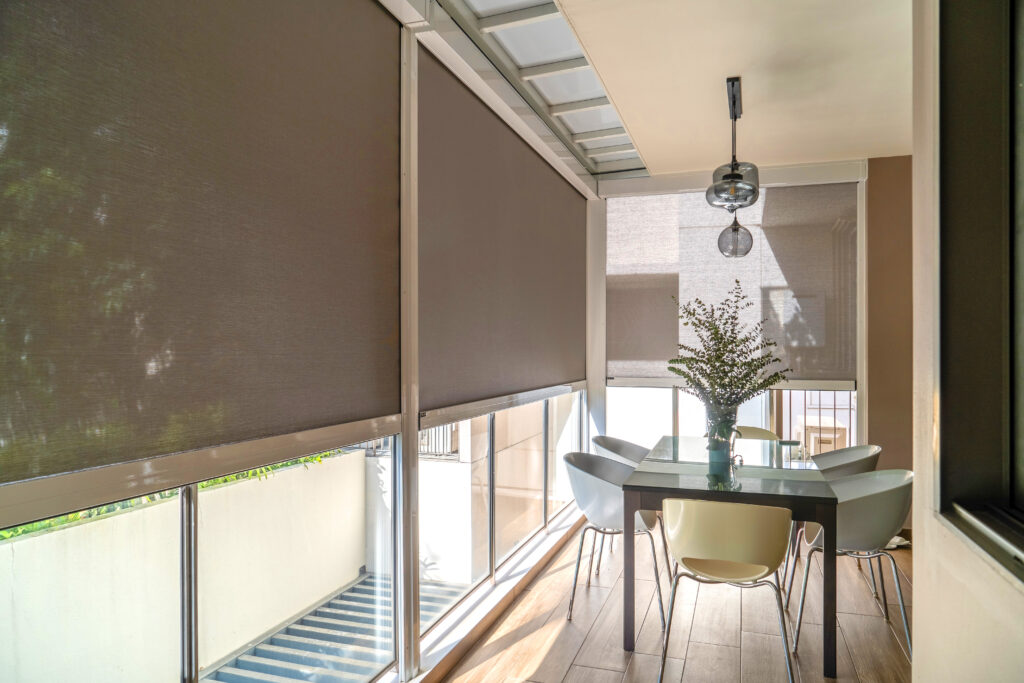 Special Reducer Roll Bar
Specially Designed Zipscreen reducers minimizes loose fabric often seen on other Zip Blinds. This feature is integrated into the roller to prevent rippling and waves throughout the fabric for a better finish.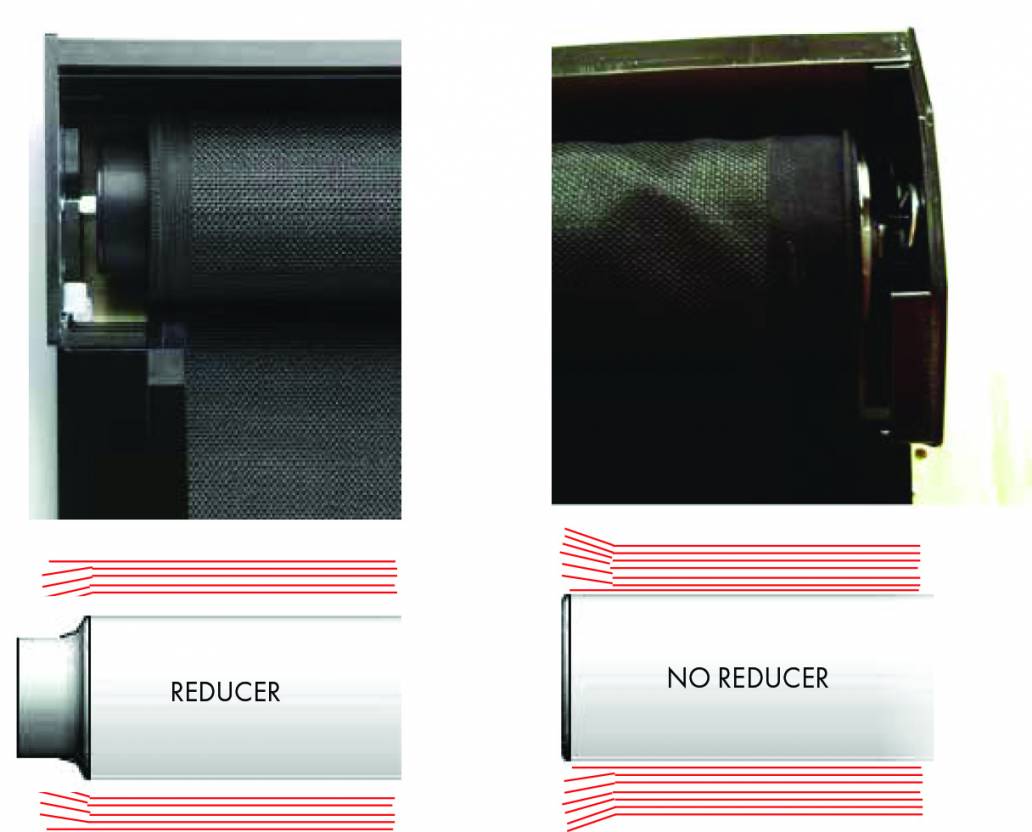 Smallest Retractable Zip Blind
Unlike other zip blinds which only offer small fixed panels that cannot be opened, Zipscreen provides an additional, detachable crank system to cater to width sizes between 30cm – 82cm, allowing you the freedom of choice to open or close them as you like, granting you a more wholesome and enjoyable experience.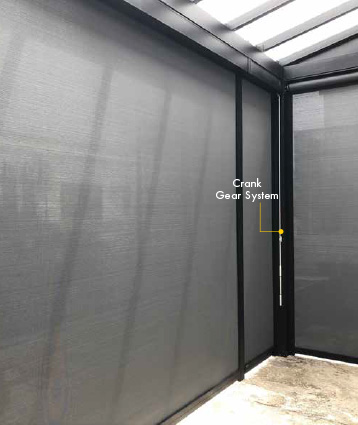 Award-Winning Design
The Window Covering Manufacturers Association (WCMA) announced ZipScreen as winners in the 29th Annual Product Awards in the Motorization & Automation category, which recognizes the best of the window covering industry's new products, educational and merchandising programs.


Committed to delivering state-of-the-art solutions for homes and businesses, ZipScreen has helped re-imagine thousands of commercial and residential properties around the world.
30 years of history, innovation and design, tailored to perfectly fit you…