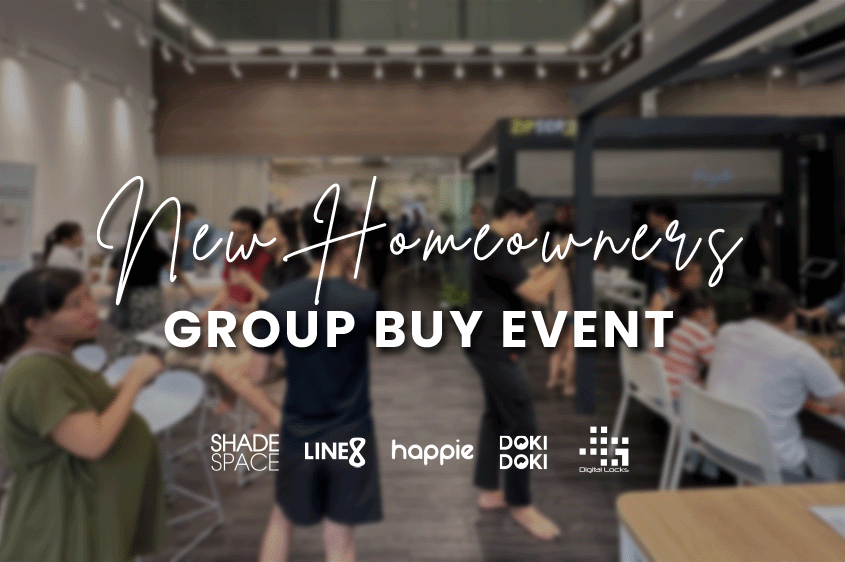 We extend our heartfelt gratitude to our esteemed customers for their unwavering support leading up to the highly successful launch of Shade Space Experience Centre. Our New Homeowners Group Buy event in Singapore was an absolute blast, leaving homeowners in condominiums and BTO (Build-To-Order) projects with an unforgettable experience that showcased the very best in home enhancement.
Discovering Multiple Options in One Convenient Location:
Picture a haven where new Singapore Condo and BTO homeowners could explore a vast selection of vendors and extraordinary deals, all expertly curated under one roof. Together with our esteemed partners: Happie Water Dispensers, SG Digital Lock, Line8 and Doki Doki Juice, that's precisely what our Group Buy event delivered. We were committed to providing our valued customers with an unrivalled opportunity to discover a diverse range of options, making their decision-making process seamless and enjoyable.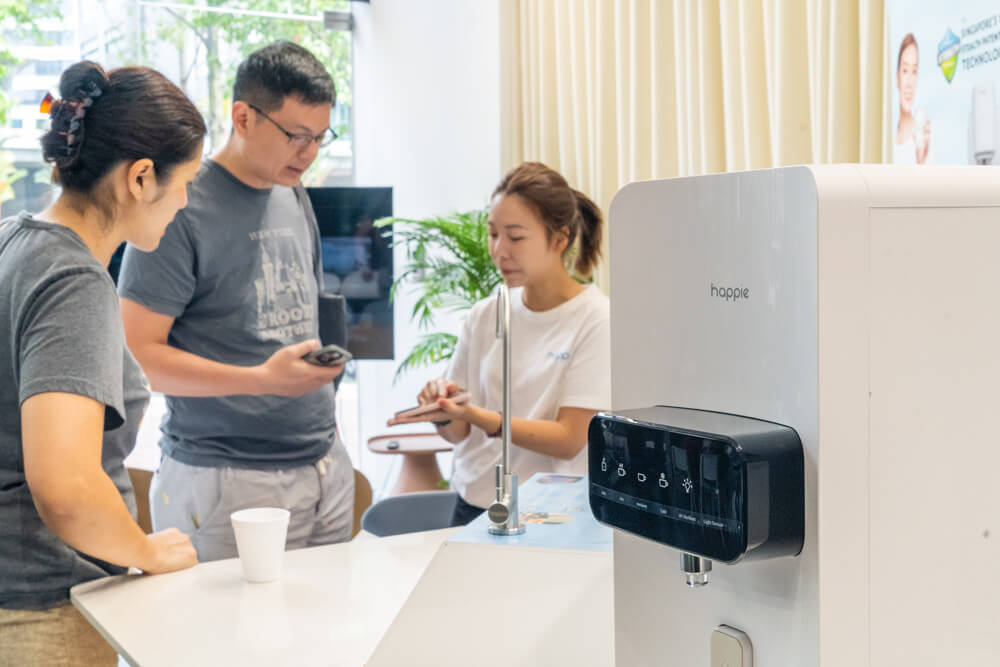 Understanding Products Designed for Singapore's Homes:
The event wasn't just about showcasing an impressive array of products; it was about offering homeowners in Singapore an immersive experience that allowed them to fully understand and appreciate the unique features and benefits of each offering. We took great pride in providing interactive demonstrations of our exceptional products such as Zip Blinds, Water Dispensers, Smart Hangers, and Power Tracks, designed specifically for Singapore's homes. Through hands-on exploration, homeowners were empowered to make well-informed choices tailored to their specific needs and desires.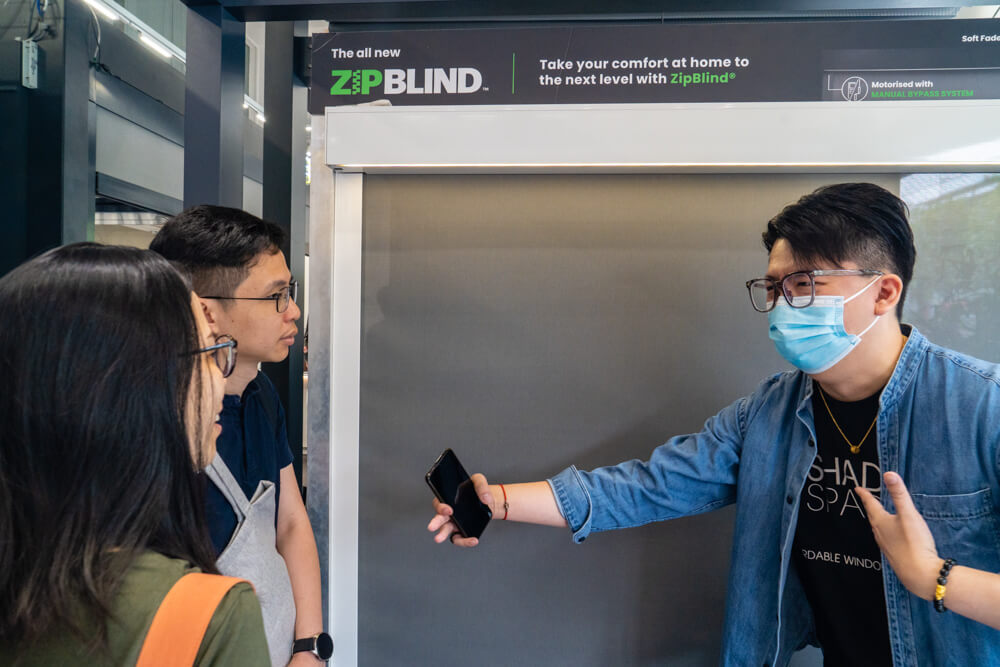 Delighting Homeowners with a Complimentary Buffet and Exciting Gifts:
However, it was the extra touches that truly elevated the event to a whole new level. As homeowners in Singapore's condominiums and BTO projects traversed the event space, they were greeted by a tantalizing and complimentary buffet, offering a delectable spread that catered to diverse culinary preferences. The air was filled with irresistible aromas, heightening the senses and adding a touch of culinary delight to the occasion. In addition, attendees were treated to exciting gifts, serving as tokens of our gratitude for their unwavering support.
Grand Prizes and Exclusive Limited-Time Deals:
And let's not forget the grand prize draw, a moment that truly amplified the exhilaration in the room. Hearts raced as attendees eagerly anticipated the announcement of the fortunate winners. Those who walked away with incredible prizes experienced an extraordinary thrill, adding a touch of magic and making the event all the more memorable.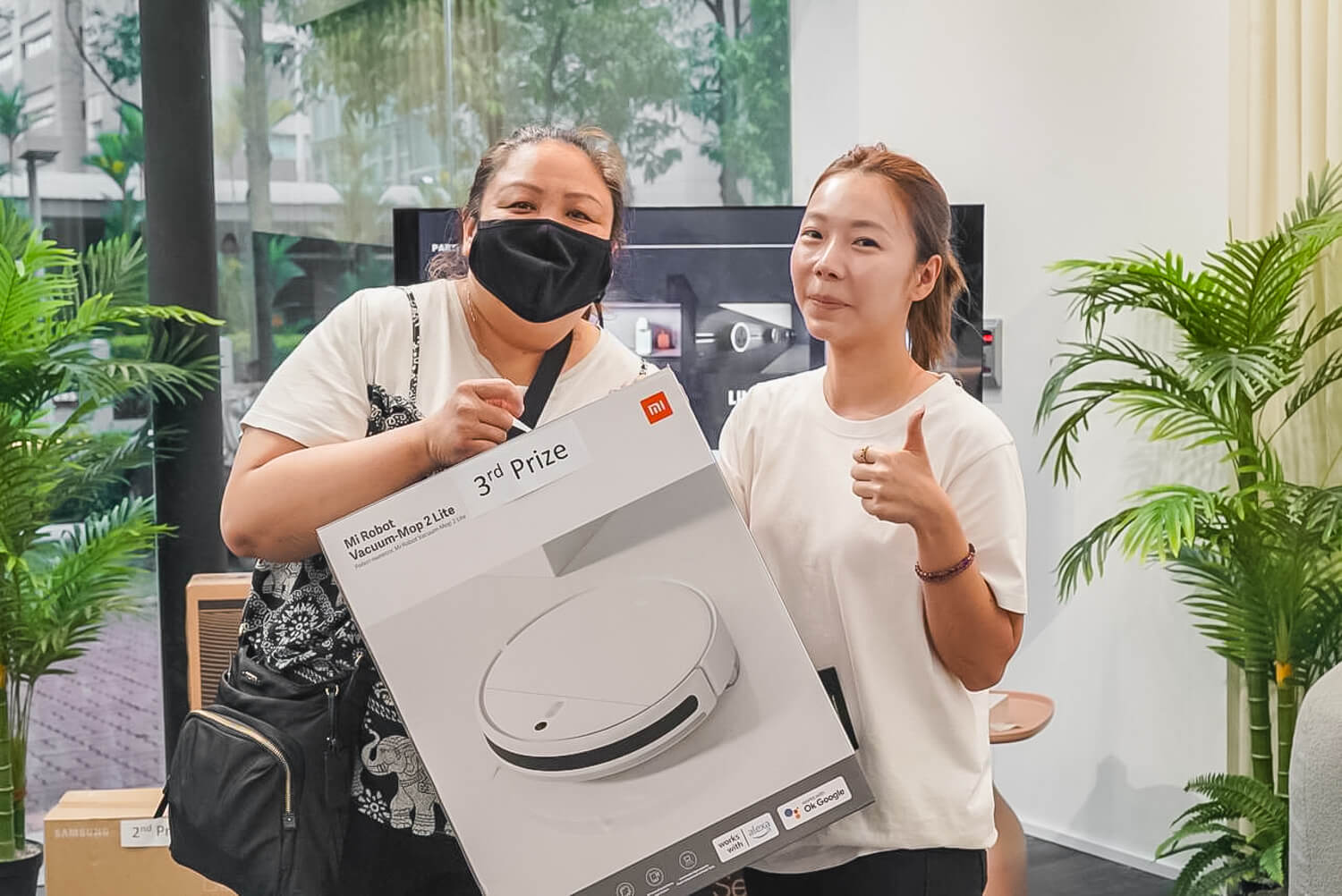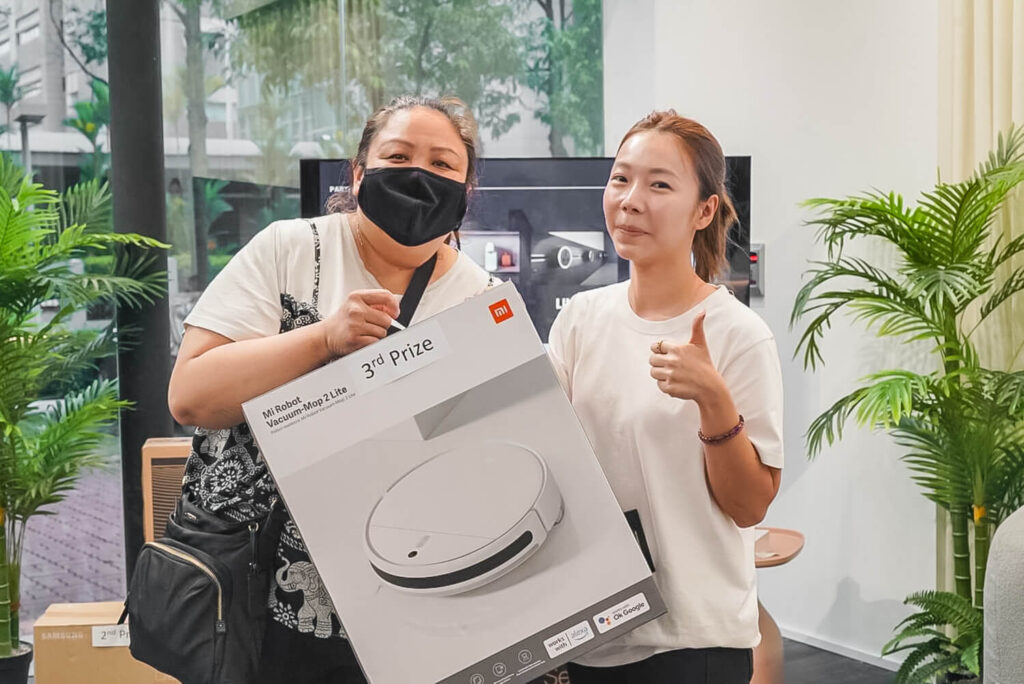 We take immense pride in being the pioneers in Singapore to showcase three internationally renowned zip blind brands (ZipScreen™, Shyzip® & ZipBlind™) and tailored for the unique needs of homeowners in Singapore's condominiums and BTO projects. Our commitment to offering unparalleled quality and choice ensures that we curate experiences that exceed expectations. Moreover, don't miss out on our exceptional limited-time deals that are guaranteed to elevate your living spaces to new heights of style and functionality.
If you haven't yet had the opportunity to visit Shade Space Experience Centre, we invite you to embark on a journey of inspiration and discovery. Our extensive range of products awaits your perusal, and our dedicated team is ready to guide you in creating the home you've always dreamed of in Singapore's condominiums and BTO projects.
Once again, we extend our deepest appreciation for your unwavering support. Your trust in Shade Space has been instrumental in our success, and we are thrilled to continue this remarkable journey together. Stay tuned for upcoming events and offers as we continually strive to surpass your expectations.
At ShadeSpace, we are fervently dedicated to transforming your living spaces, one shade at a time. Experience the endless possibilities that await you at Shade Space Experience Centre today!
This was an amazing opportunity to grab our home essentials in one shot. The deals and lucky draw were quite irresistible! Thanks ShadeSpace, you guys rock!

Daniel Wee