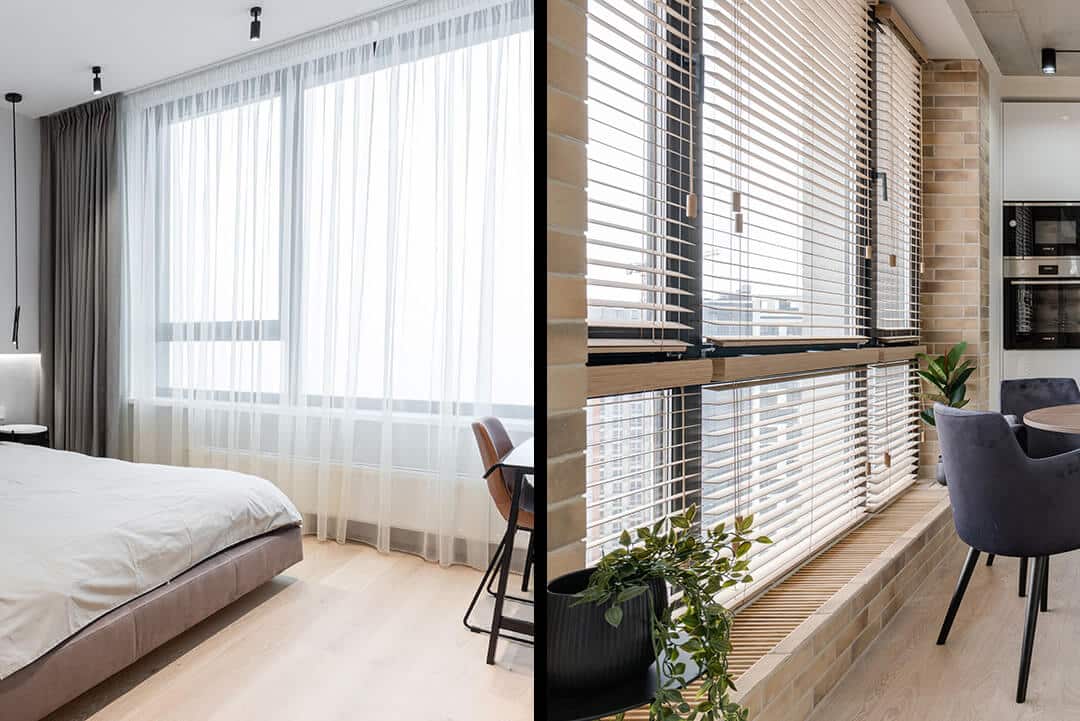 Are you struggling to decide between curtains and blinds for your new home? Let us help you make the right choice!
When you're moving into a new home, one of the first things you'll need to do is choose window treatments. Curtains and blinds are two of the most popular options, but which one is right for you?
In this article, we'll explore the benefits and disadvantages of both curtains and blinds so that you can make an informed decision.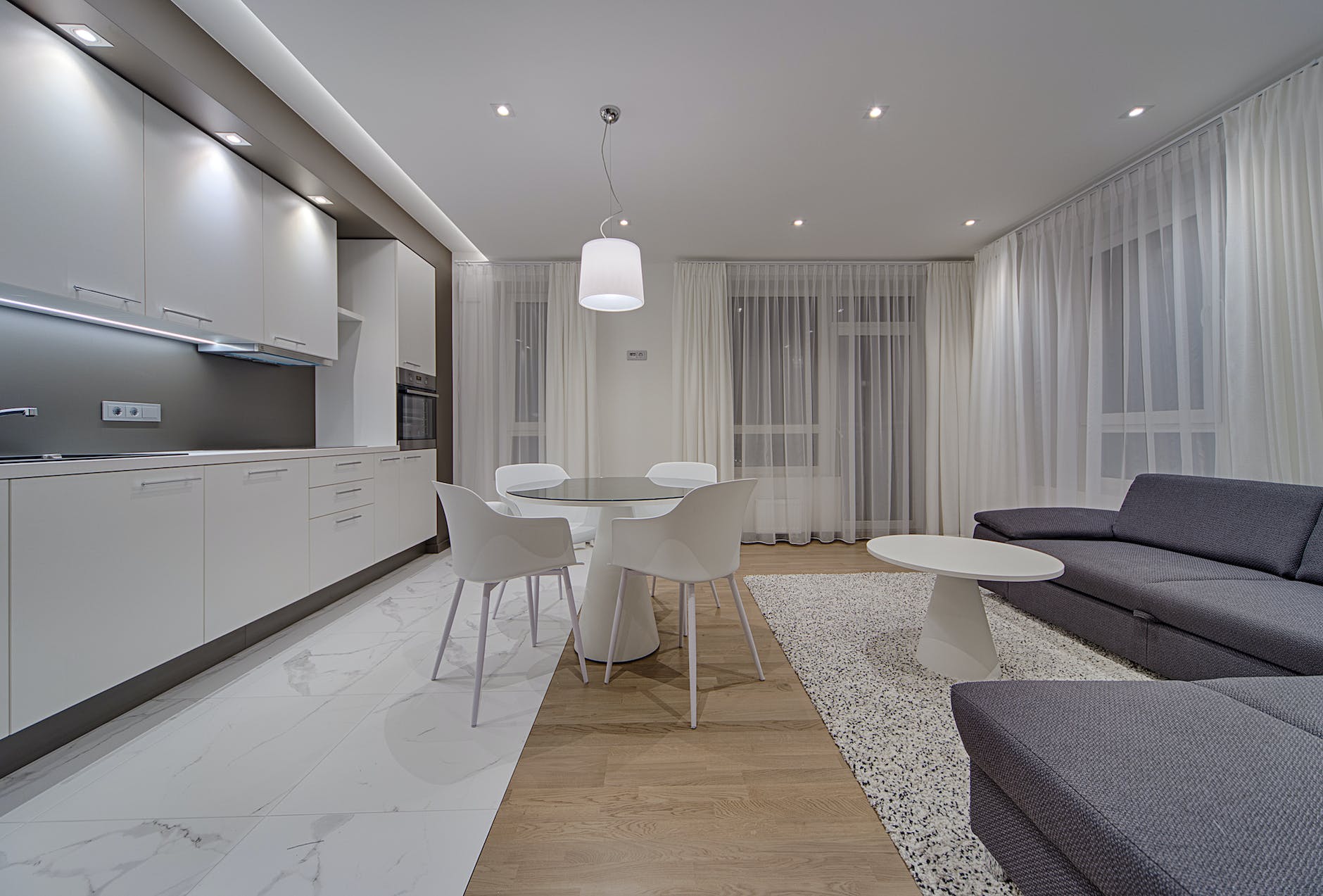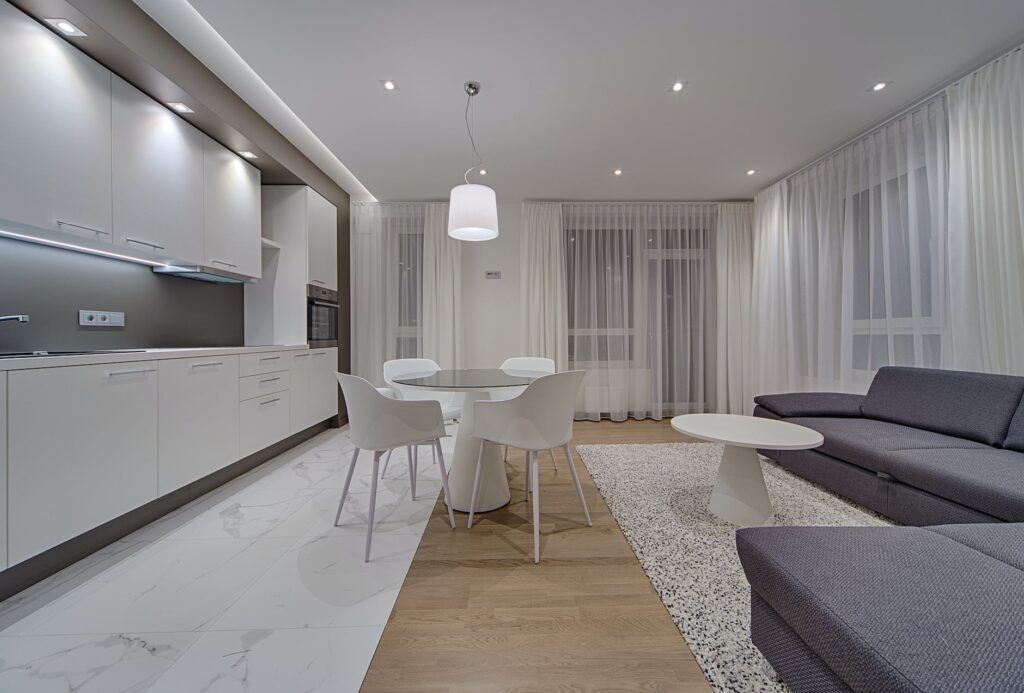 Curtains: Classic Elegance
Curtains have been a staple in home decor for centuries, adding a touch of timeless charm to any room. The flowing fabric and delicate pleats instantly elevate the aesthetic appeal, creating an atmosphere of elegance and sophistication.
But curtains are not just about looks – they offer practical benefits too. With a wide variety of colours, patterns, and fabrics to choose from, you can easily customize your curtains to match your interior design style and decor. Additionally, thicker curtains such as night curtains provide excellent insulation, helping to regulate the temperature inside your home. They keep your home cool by blocking out the scorching sun, ultimately saving energy and reducing utility bills.
Moreover, some night curtains have the added advantage of absorbing sound, creating a quieter and more peaceful atmosphere in your living spaces. So, if you're looking to create a cosy and luxurious ambience, curtains are a perfect choice.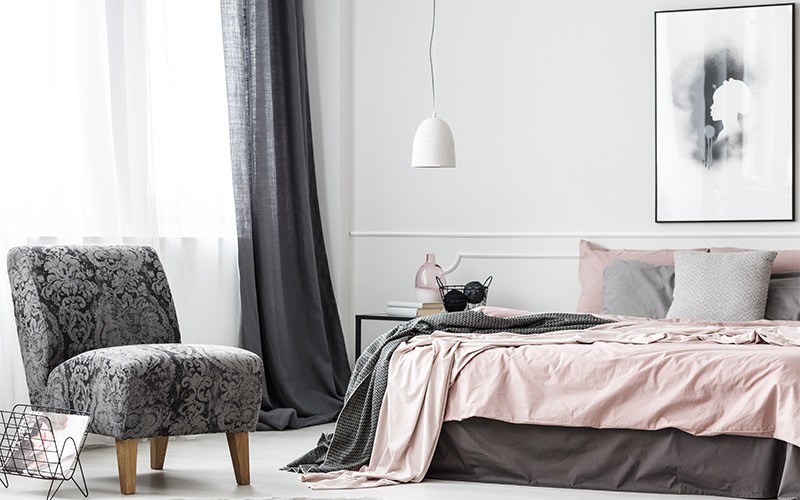 Benefits of Curtains
Curtains provide the highest level of light blockage. With the right materials and workmanship, curtains are the go-to choice if you are a light sleeper looking for the darkest possible atmosphere for rest.

The widest variation of styles available. Curtain layering techniques and the matching night and day curtains allows for unlimited options. From simple and elegant to bold and patterned. You can find curtains that match the interior design and décor of any room in your home.

Curtains can help to insulate your home. Heavier curtains can help to keep your home cooler by preventing heat from passing through. This can save you money on your energy bills.

Curtains are relatively easy to clean. You can usually just take down the curtains and wash them in the washing machine. This is much easier than cleaning blinds, which can be difficult to reach and take apart.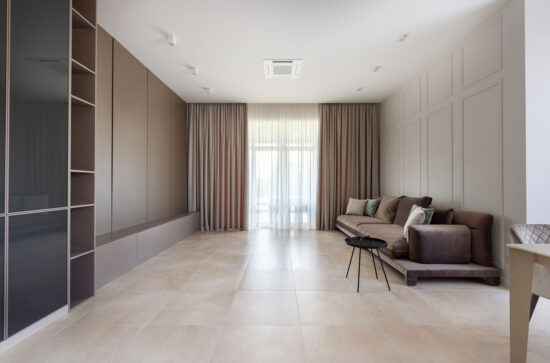 Disadvantages of Curtains
Curtains can be more expensive than blinds. The cost of curtains will vary depending on the fabric, style, and size. However, in general, curtains tend to be more expensive than blinds.

Curtains can be more challenging to install than blinds. If you're not comfortable hanging curtains, you may need to hire a professional.

Curtains can be more prone to damage than blinds. If you have pets or children, curtains may be more likely to get torn or stained.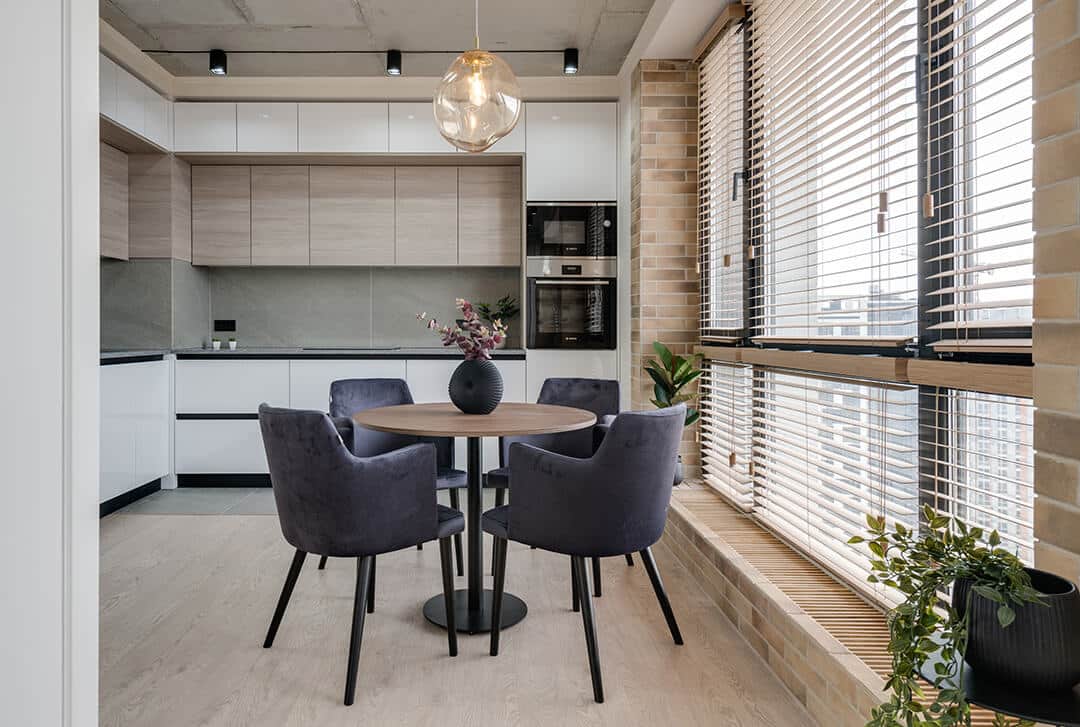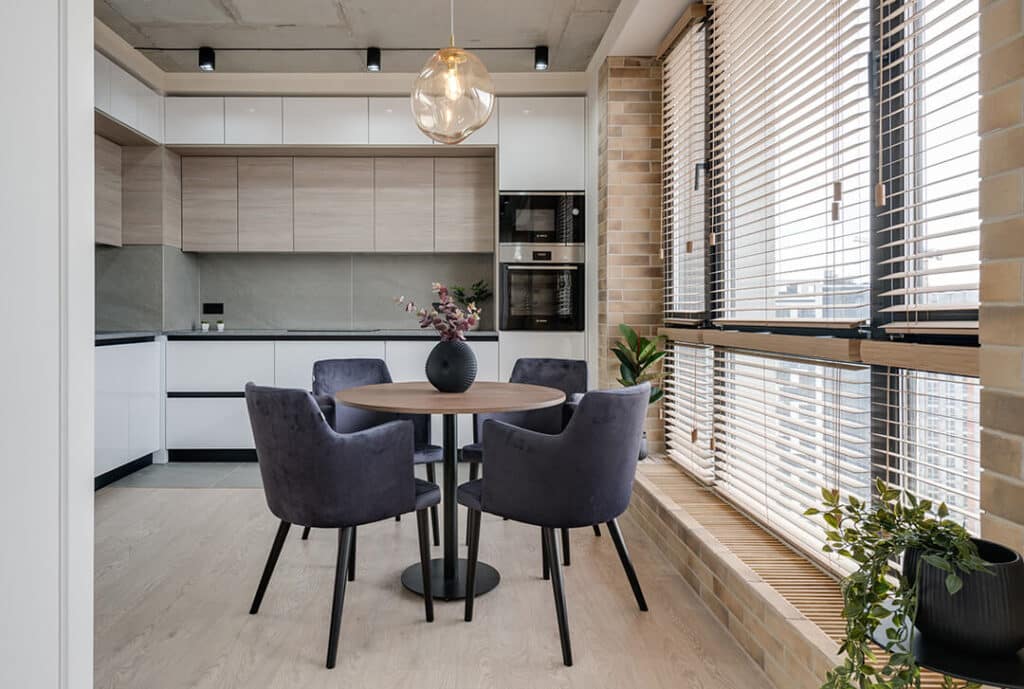 Blinds: Sleek and Functional
If you prefer a sleek and modern look for your new home, blinds are the way to go. Their clean lines and minimalistic design complement contemporary interiors perfectly, adding a touch of sophistication to any room. One of the greatest advantages of blinds is their ability to control natural light and maintain privacy effortlessly.
For Venetian window blinds, adjustable slats let you easily regulate the amount of light entering your home, creating the perfect ambience for any time of the day. Whether you want to enjoy a bright and sunny living room or prefer a dimly lit bedroom for a peaceful sleep, blinds give you the flexibility to achieve it all.

Depending on which blinds you choose, they can be easy to clean and maintain. Unlike curtains that require regular washing and ironing, roller blinds only need a quick wipe-down to keep them looking fresh and new. This makes them a practical choice for busy individuals or those with allergies.
Most blinds take up less room compared to curtains, making them an ideal choice for smaller spaces. They create a more streamlined appearance, allowing your beautiful furniture and decor to take center stage.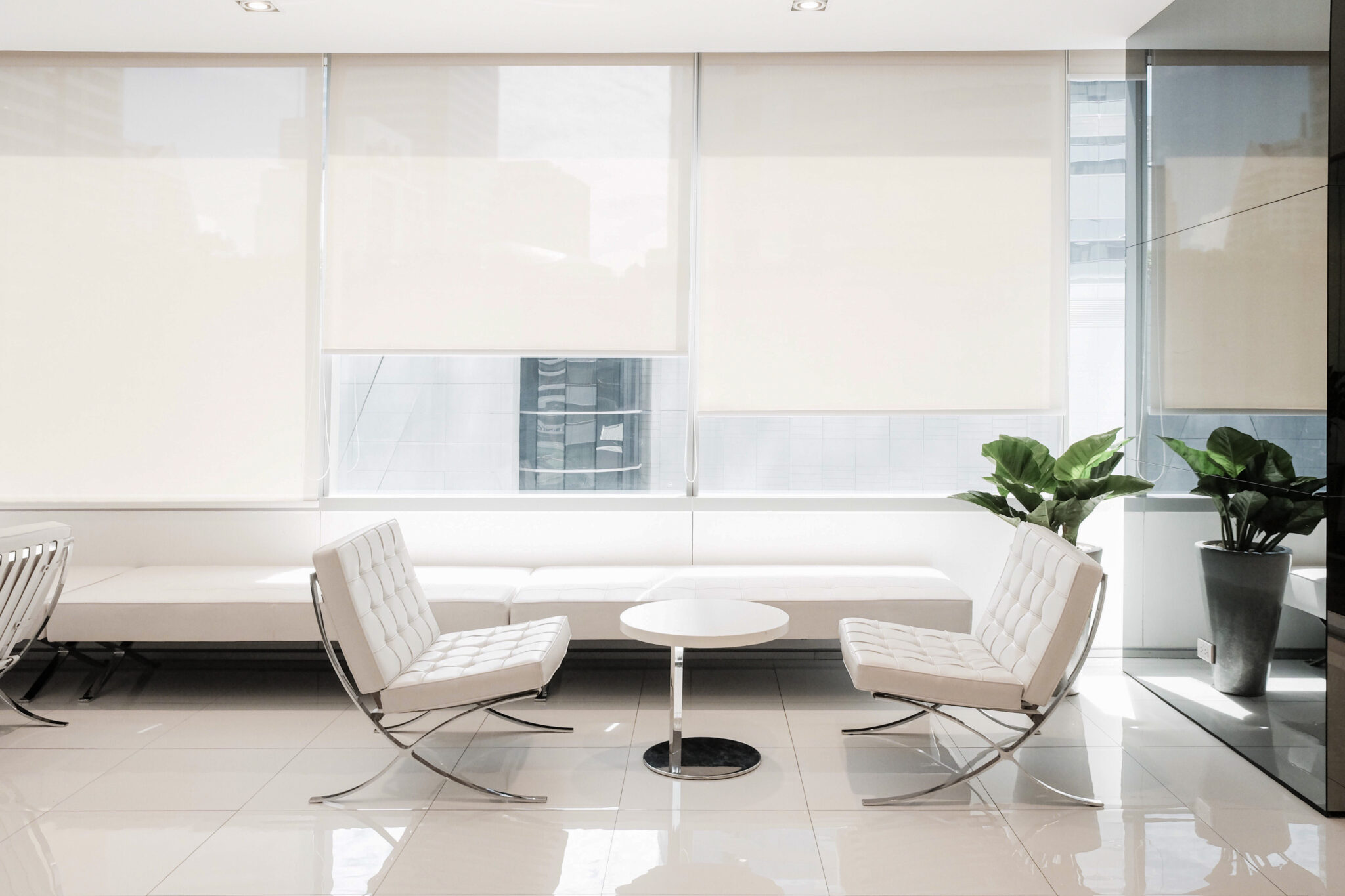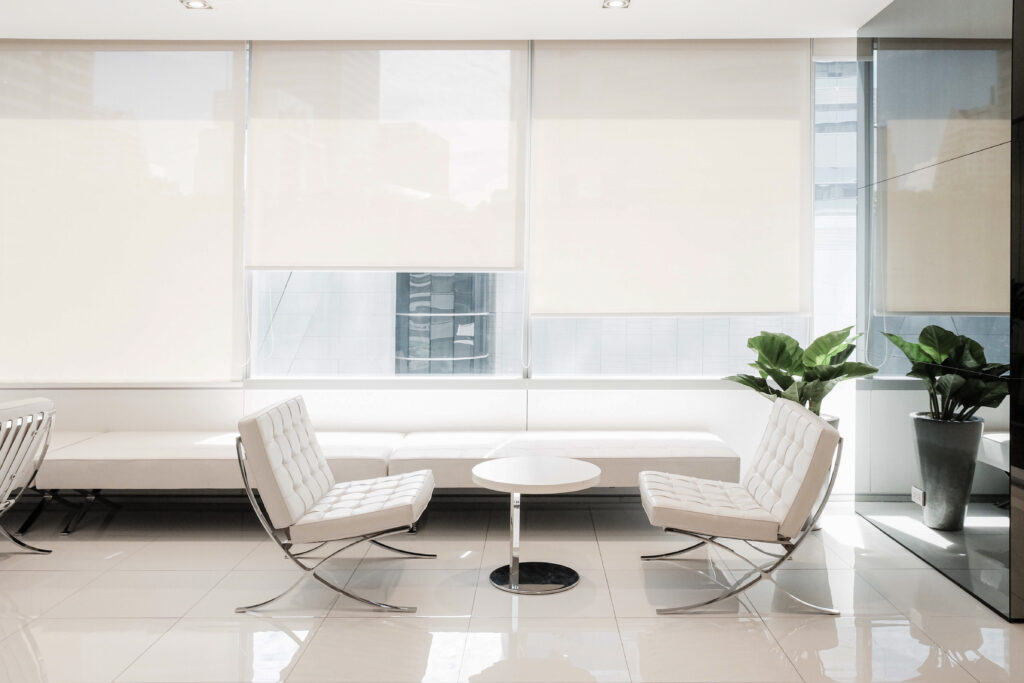 Benefits of Blinds
Blinds can be more affordable than curtains. Blinds are generally less expensive than curtains, especially if you choose a basic style.

Blinds are easier to install than curtains. Blinds can usually be installed by following the instructions that come with them.

Blinds are generally more durable than curtains. Blinds are less likely to get torn or stained than curtains, making them a good choice for homes with pets or children.

Blinds offer more light control options than single-layered curtains. Honeycomb blinds, for example, provide various systems for both sheer and night materials or even allow light to enter from the top of the window whilst keeping your privacy.


Disadvantages of Blinds

Blinds can be more difficult to clean than curtains, with the exception of roller blinds. Blinds can be difficult to reach and take apart, making them more difficult to clean than curtains.

Blinds can block out less light than curtains. By design, blinds would have light leaks from the edges of the blinds or in-between 2 panels of blinds. This is may not a problem for some people, but light-sensitive sleepers will have to take note as we do not recommend blinds for bedrooms for this purpose.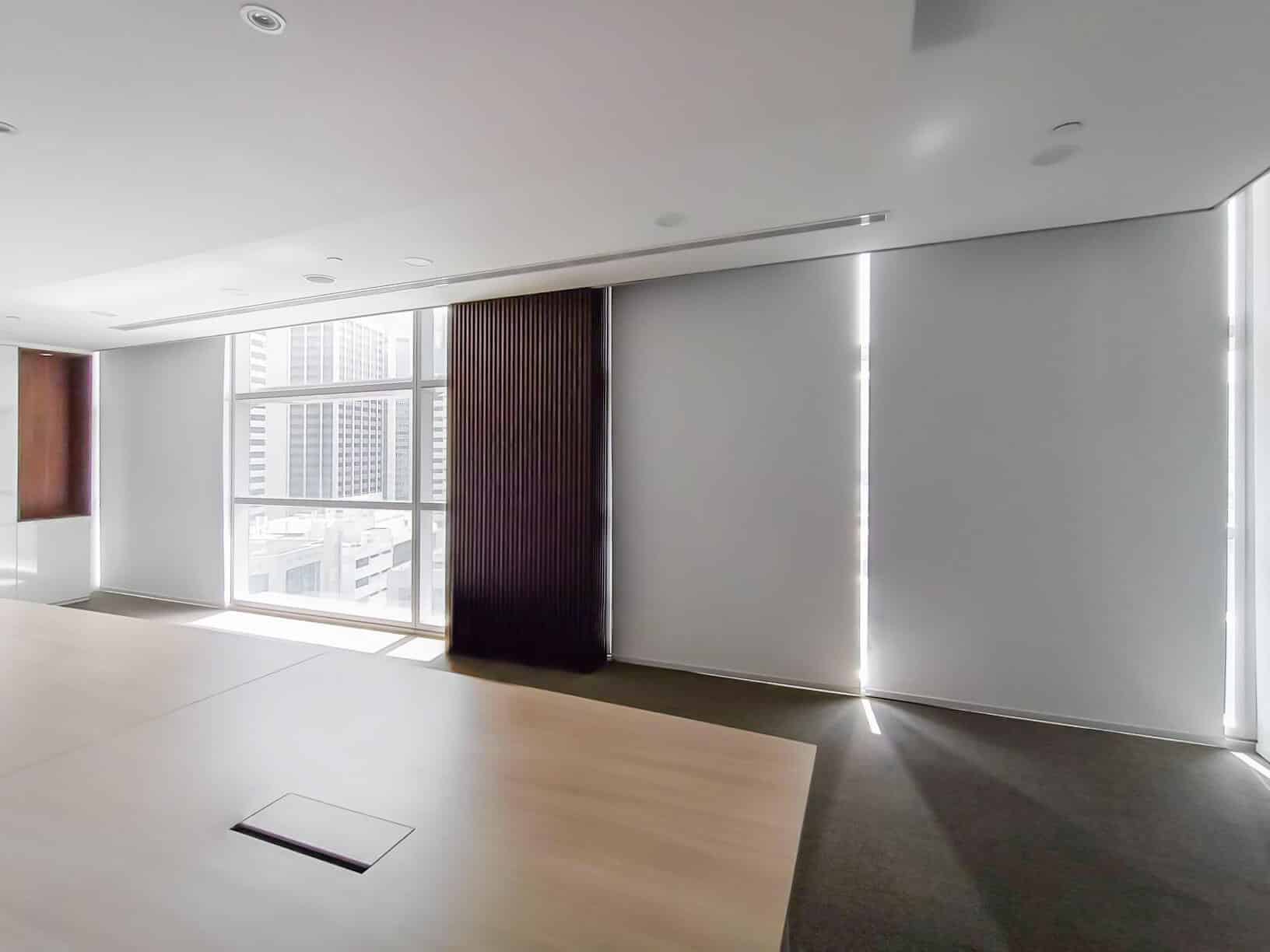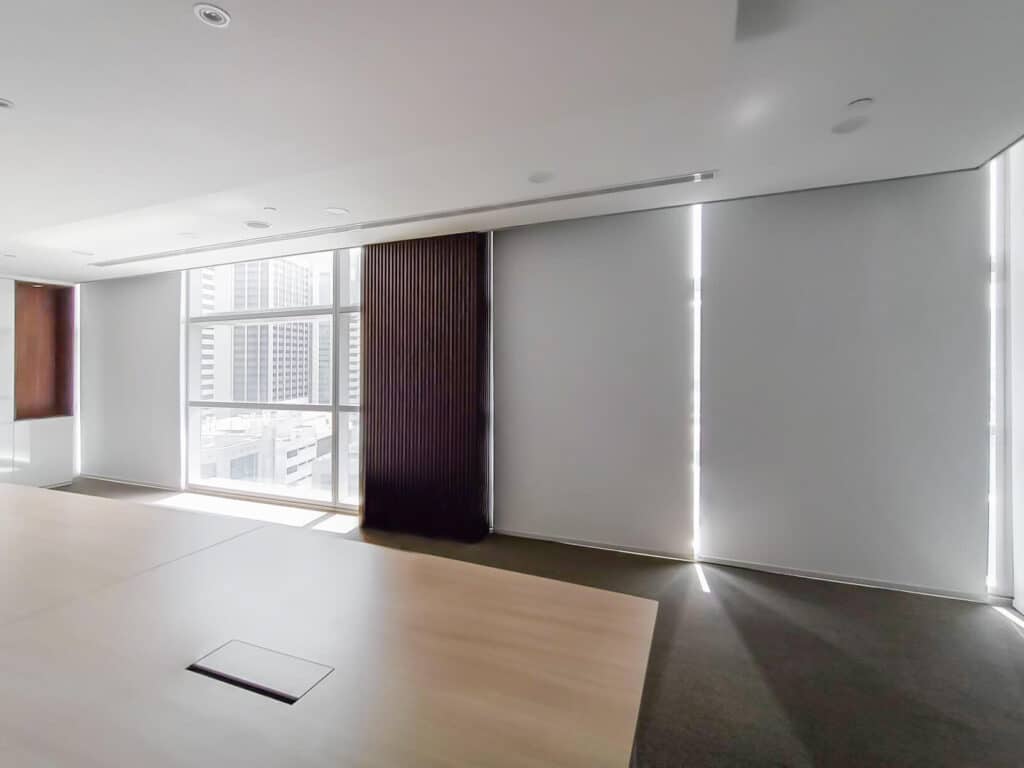 So, which is the better option, curtains or blinds?
Both options offer unique benefits that will enhance your new home's ambience but it also depends on your individual needs and preferences. If you want window treatments that are stylish, and affordable, then blinds may be a good choice for you. If you want window treatments that offer more privacy and light control and a higher level of darkness, then curtains may be a better option.
Ultimately, the best way to decide is to visit a showroom that has all the options for you to try out and see which one you prefer. The ShadeSpace Experiential Center has everything you need. Explore the incredible functionality of our blinds, from light filtering to blackout options. Experience firsthand how different blinds can control the sunlight, providing the perfect ambience for each room in your home. Talk to our friendly window treatment professionals who will help advise on the right option for your home.