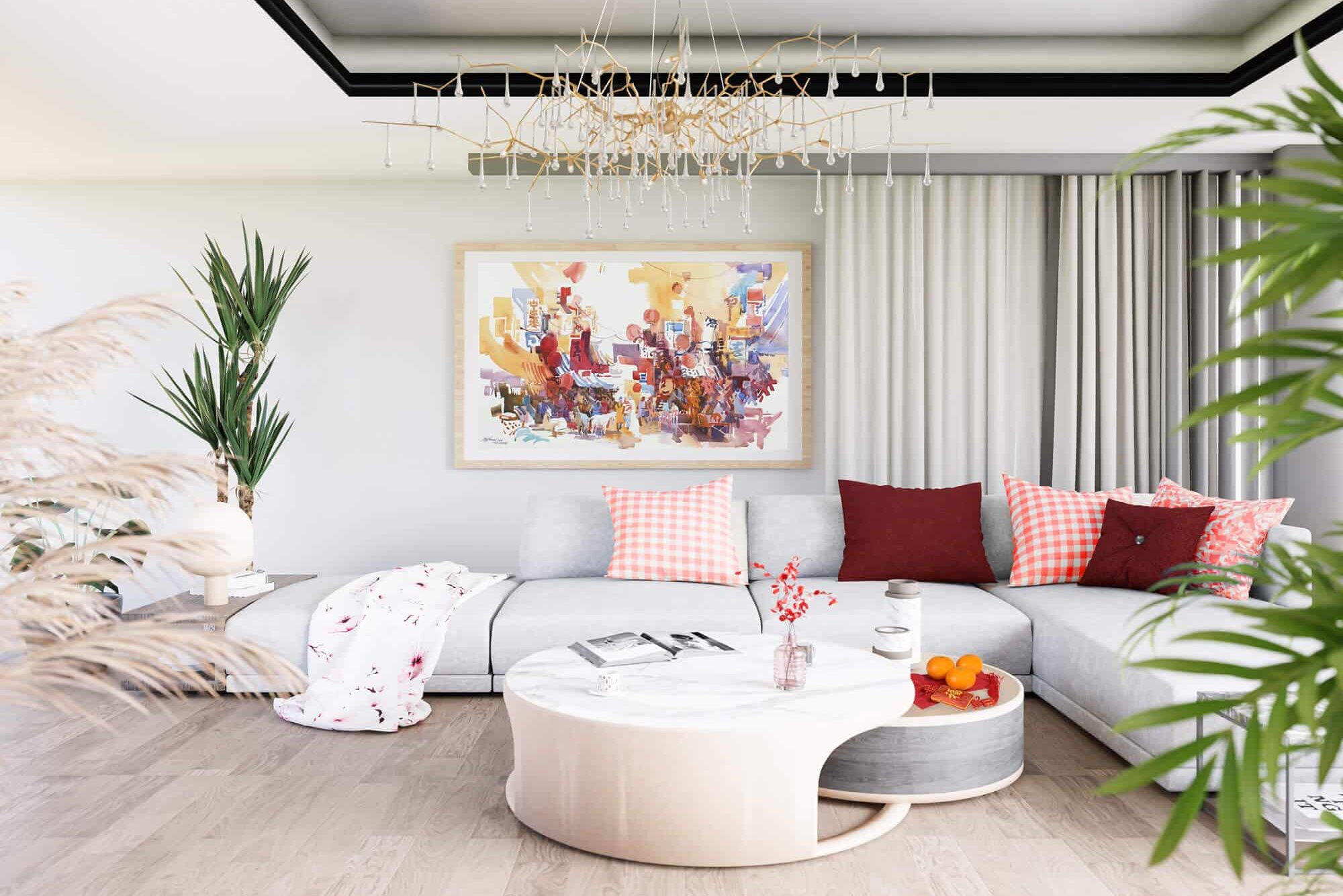 Feng shui is an ancient Chinese practice that aims to balance the energy in a space to bring about harmony and good luck. Chinese New Year is the perfect time to incorporate feng shui principles into your home decor to welcome in the new year with positivity and prosperity. Here are five feng shui tips to help you decorate your home for the Chinese New Year:
1. Spring Clean Before Chinese New Year
Spring cleaning before the Chinese New Year is an important part of feng shui and a traditional practice to rid your home of any negative energy from the previous year. This is a perfect time to declutter, organize, and deep clean your home to make room for new energy and good luck to come in. Wipe down those beautiful Venetian blinds & wash the luxurious curtains to welcome your guests!

2. Decorate with colours of luck
Red and gold colours are traditional symbols of luck, wealth, and prosperity in Chinese culture. With a current modern focus on minimalistic colour palettes, opt to use these bright decorations as colour accents instead of decking your entire home in red, which complements your existing scheme and adds a pop of colour. For a tasteful change, alternative colours like burgundy, and shiny textured materials can be used in place for soft furnishings.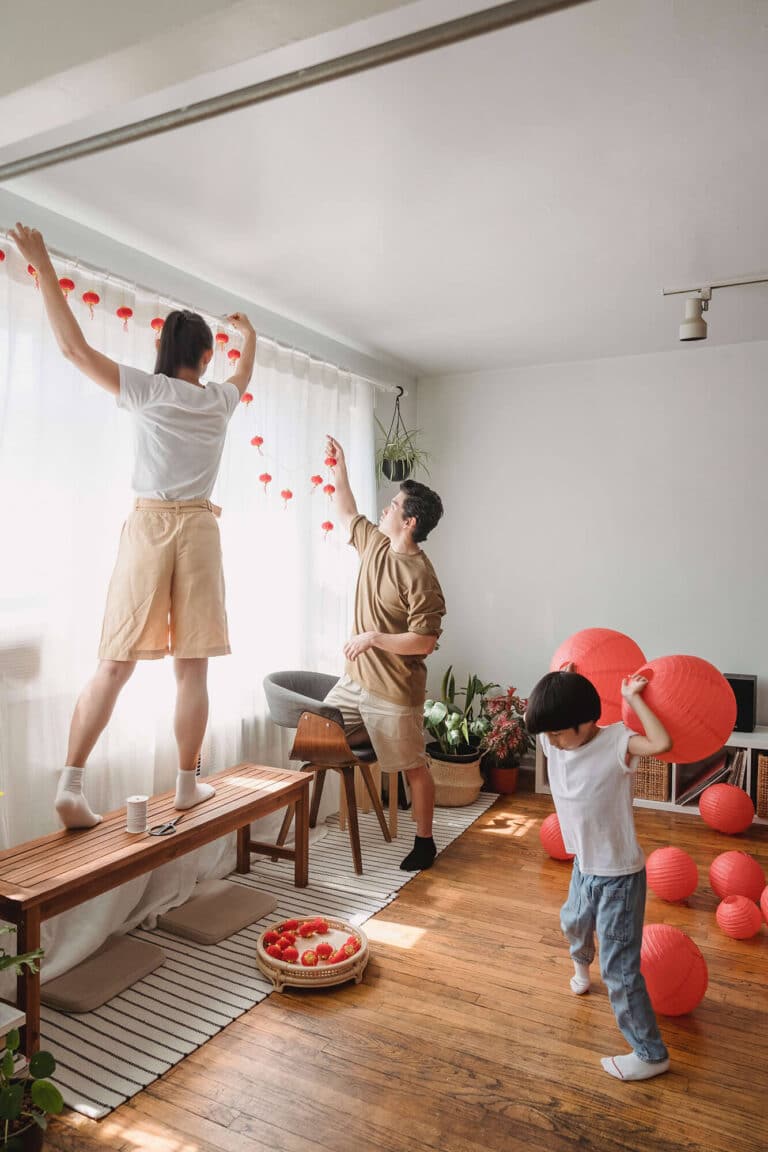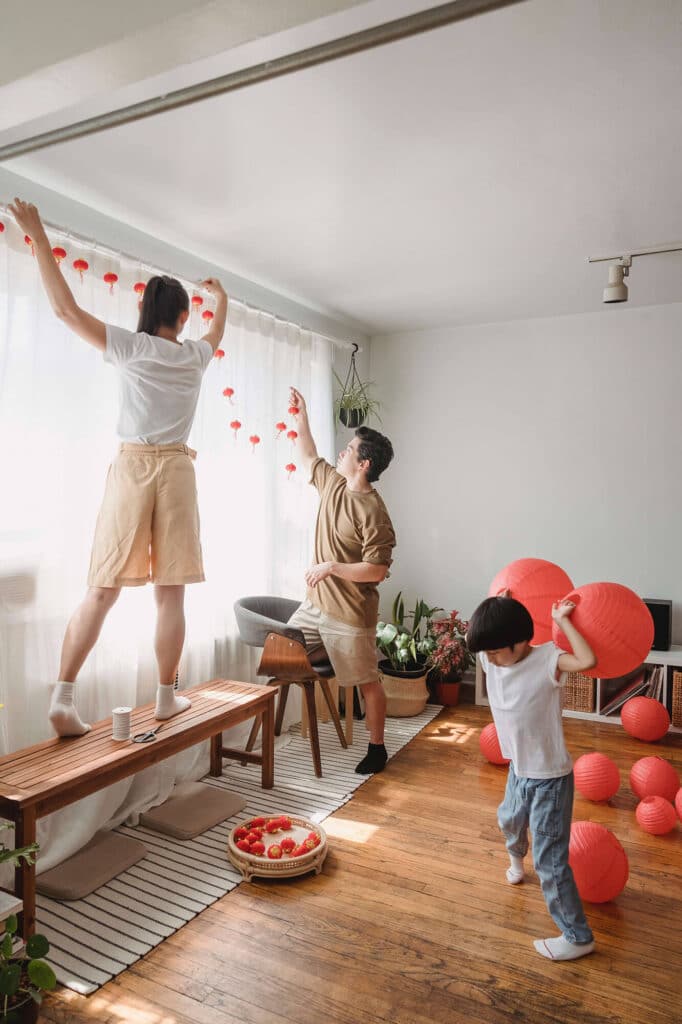 3. Pay attention to the front entrance.
The front entrance of your home is considered to be the most important area in feng shui. Make sure it is clean, well-lit, and free of clutter. Place a mat or rug outside the entrance to sweep away any negative energy before entering.
4. Open all your windows at midnight.
Windows are a symbol of the connection between the inside and outside world, and they play an important role in feng shui. Clean your windows inside and out. Opening them at midnight of the Chinese New Year is a traditional feng shui practice that is believed to allow an abundance of new luck to fill your home. The idea behind this practice is that by opening all the windows, you are allowing any negative energy or bad luck from the past year to escape, and making room for new, positive energy and good luck to enter.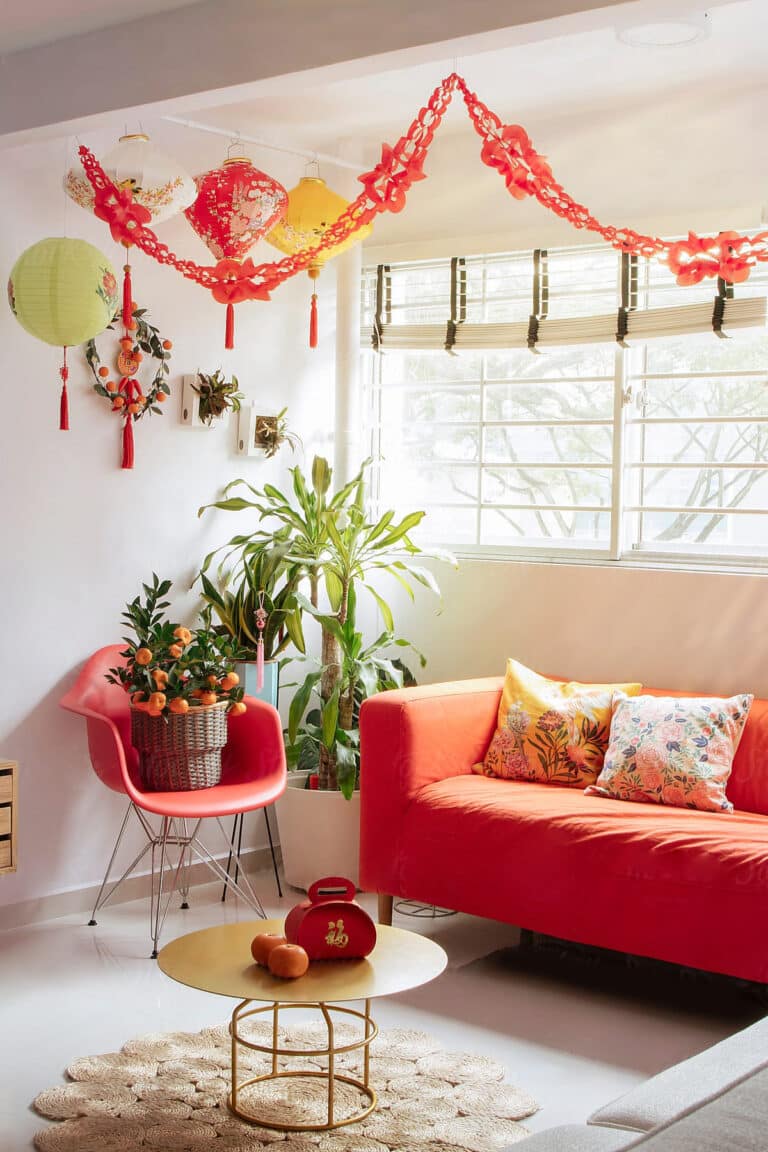 5. Don't sweep on New Year's Day.
In traditional Chinese culture, it is believed that sweeping the house on New Year's Day is akin to sweeping your riches out the door. This belief stems from the idea that sweeping on New Year's Day can disturb the delicate balance of energy in your home and cause any accumulated good luck and wealth to be swept away.
Instead of sweeping, it's a good idea to use a vacuum cleaner or a dry mop to clean your floor if needed.

Use these feng shui suggestions to decorate your home for the Chinese New Year in order to attract luck, prosperity, and positive energy. Remember to keep the energy flowing by regularly cleaning and decluttering your home, and use curtains to regulate energy. Happy Chinese New Year!