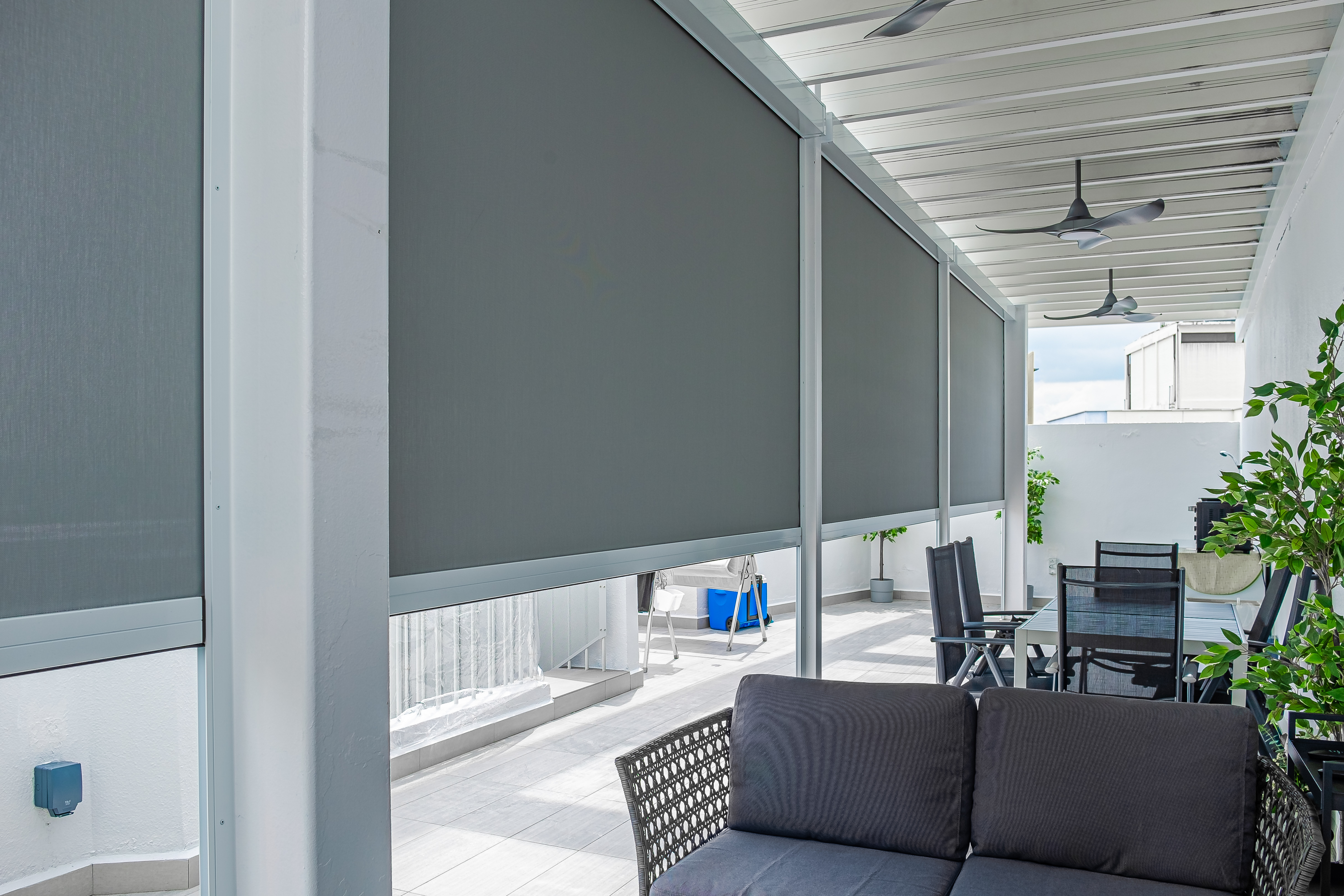 As any Singaporean knows, space is at a premium in our small island city. That's why it's essential to make use of all the available space we have, including our balconies. While balconies are often thought of as simply a place to store laundry, they can be so much more. With a little creativity, balconies can be transformed into your dream oasis. Here are a few tips to help you make the most of your outdoor space:
1. Create a new living space for relaxation or gatherings
Never waste the extra outdoor space around your home. Utilize and convert them into different zones – one for relaxing and one for entertaining. For furniture, try a modular sofa or daybed that can be reconfigured to suit your needs. Don't worry about the weather or harmful elements, outdoor blinds are great options such as Zipscreen™ from Australia, ShyZip® from Japan and ZipBlind™ from Turkey. They are all known as outdoor Zip Blinds. It helps to create an enclosed space on your balcony or patio. Not only that, but it can also provide instant protection from harsh sun glare, wind, insects, prying eyes and harmful UV Rays. Many people don't realize that UV Rays can cause damage to furniture and property. UV Rays can fade colours and damage finishes, making items look old and worn. In the worst-case scenario, they can also cause cracking, peeling, and material deterioration. This is why having an outdoor blind is so important nowadays. They are also great for reducing the amount of rainwater entering your space. It is an outdoor solution that provides a private oasis where you can relax or entertain guests.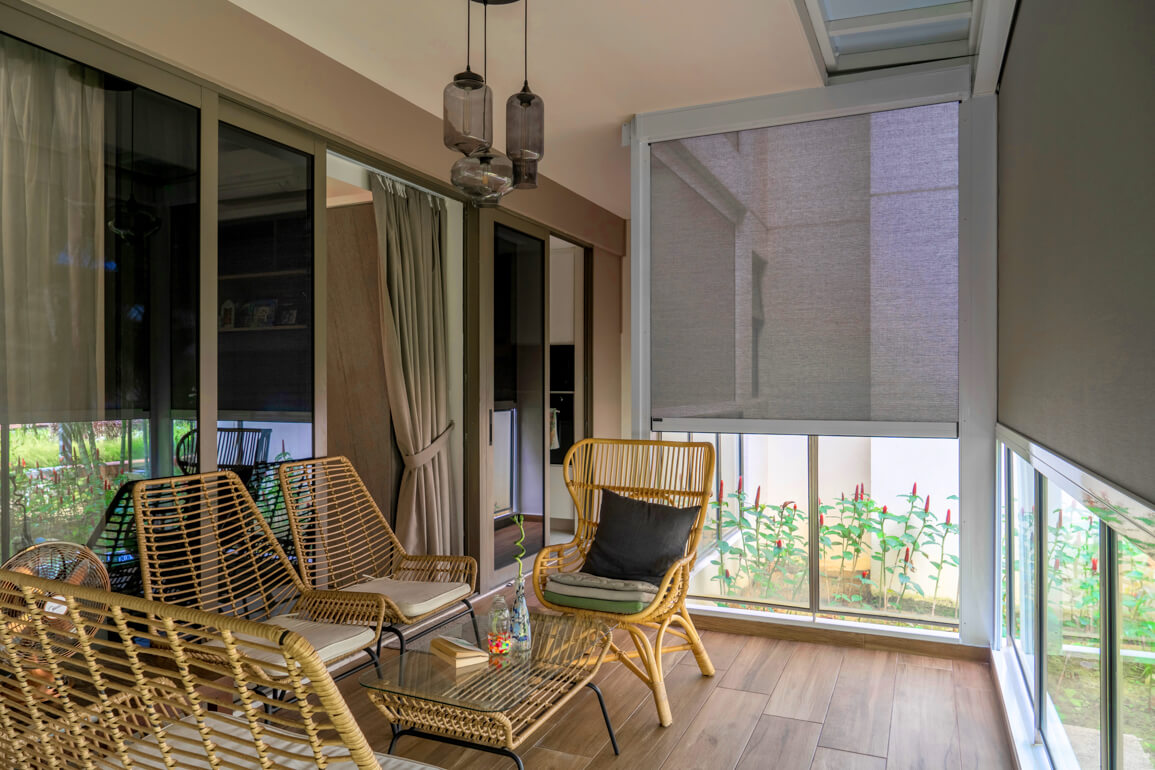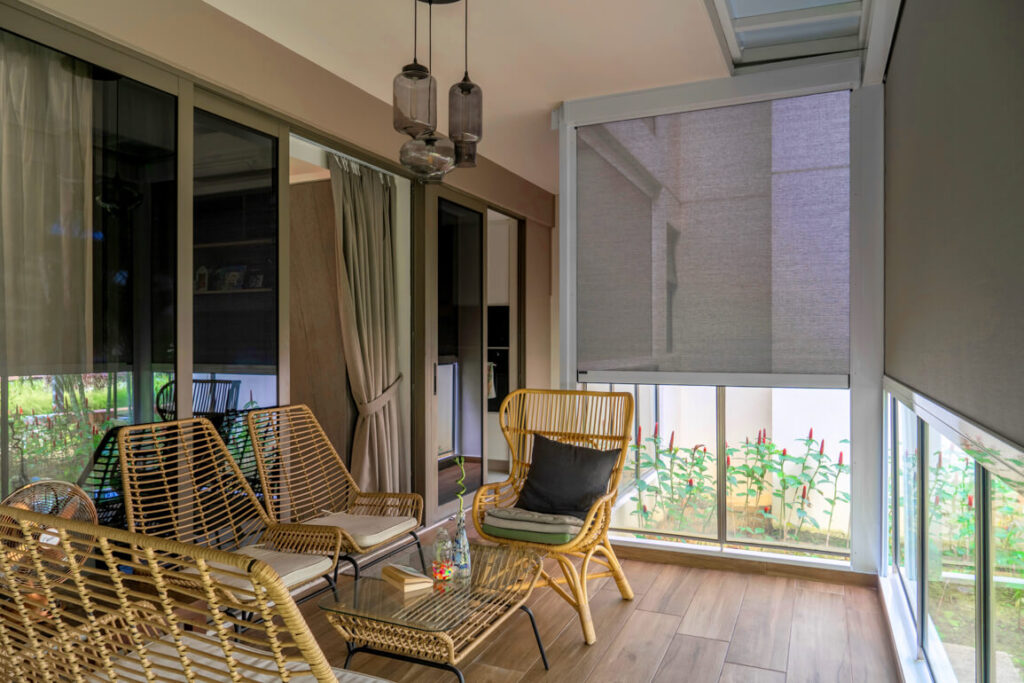 2. Convert your outdoor space into a mini garden
If you have a green thumb, why not transform your outdoor space into a mini garden? There's no doubt that adding more plants can help to create a serene and inviting space, whether it's a small or large space. Plants can also purify the air and boost your mood. Moreover, plants help to improve indoor air quality by absorbing carbon dioxide and releasing oxygen. For smaller outdoor spaces, hanging plants are another option, as they can help to save up some space. Other than that, fake plants are also a great alternative if you don't have extra time for maintaining your garden.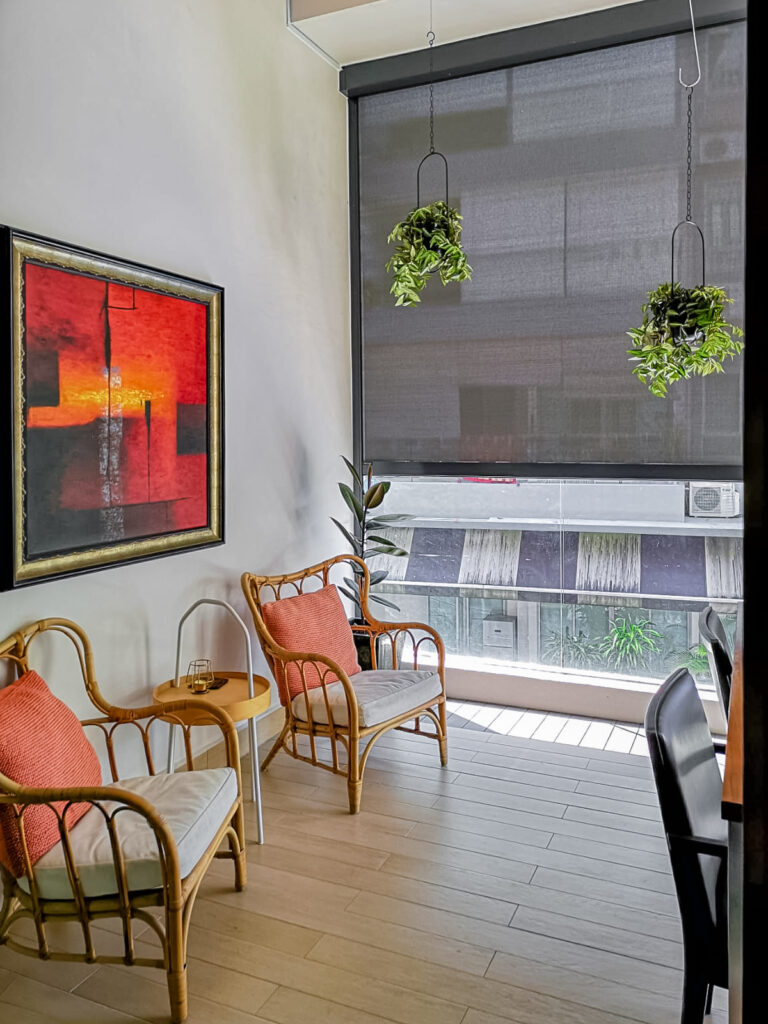 3. Transform your outdoor area into a mini storage room
This is especially useful if you live in an apartment/condo/HDB flat and don't have much indoor storage space. Utilizing the outdoor space for storage can help to free up some much-needed space indoors. By adding some simple shelves or baskets, it can store away seasonal items or bulky sports equipment. To make it more like a multifunctional space, you can add some bay seats to create space to sit, relax and unwind.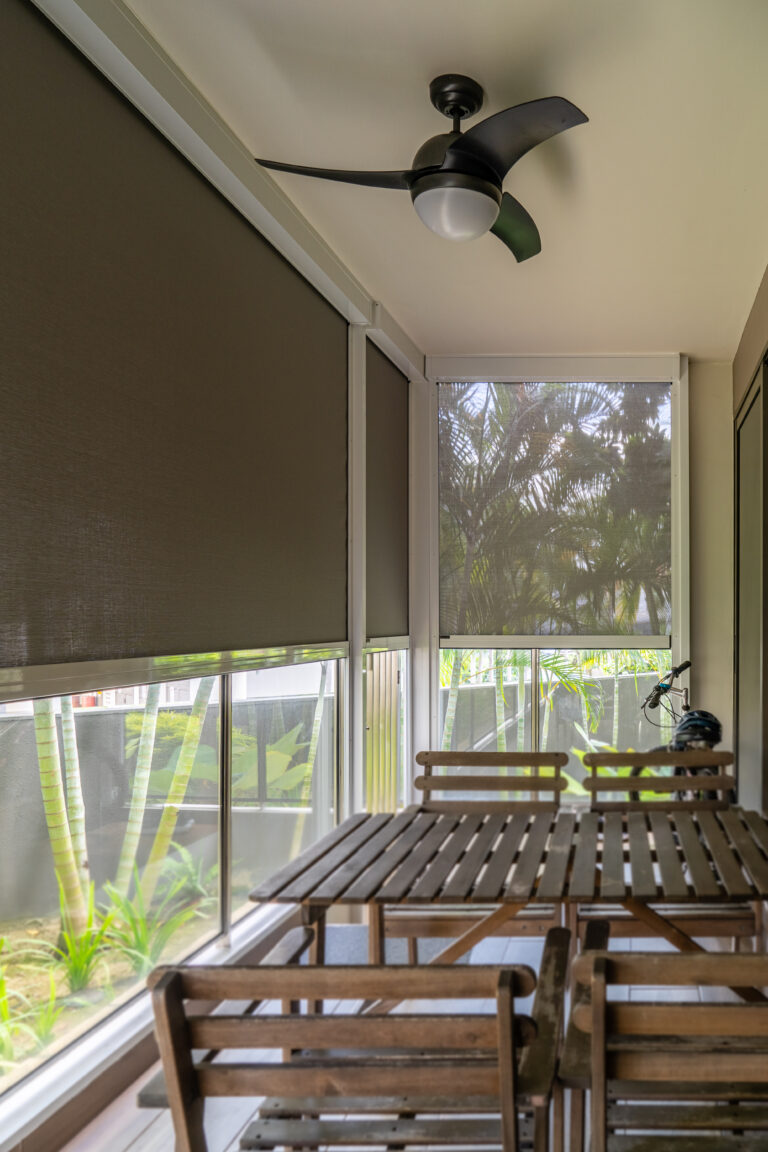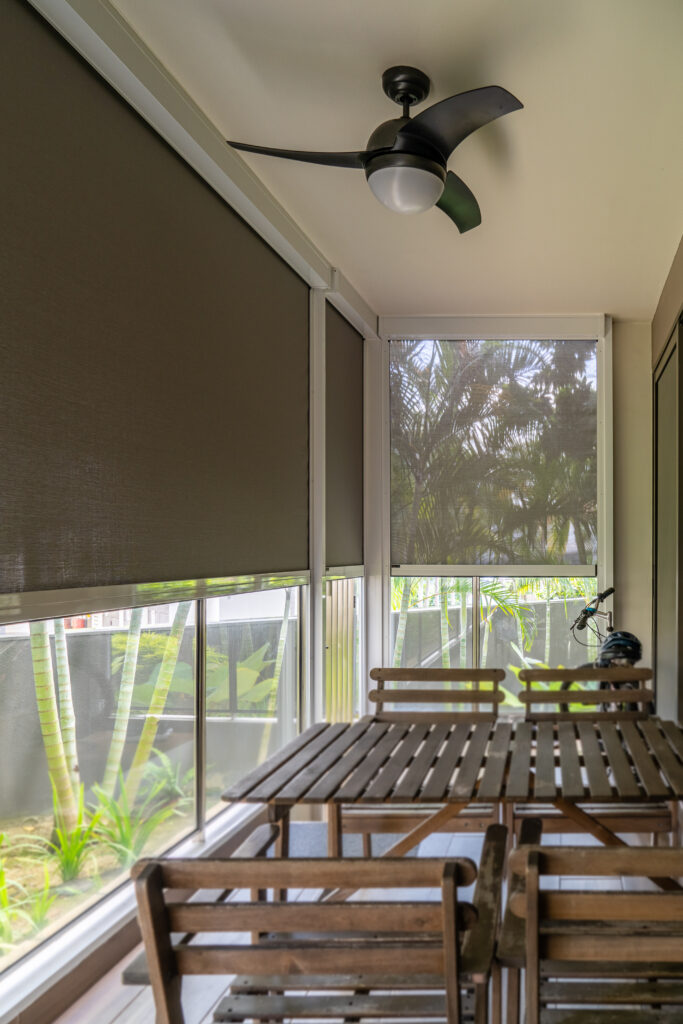 4. Turn your balcony or patio into a dining area
There's nothing quite like enjoying a meal with a view. Consider transforming it into a dining area. Not only get to enjoy the meals with a stunning view but will also get some much-needed fresh air. Worrying about the weather might ruin your plans or moment? This issue can be solved if there's a quality outdoor zip blind installed in the outdoor space. They'll keep the sun and wind out, allowing you to eat in comfort. Just raise them when you want to enjoy the outdoors and lower them down when you want to enjoy the indoors. Most importantly, Outdoor Zip Blinds are easy to operate!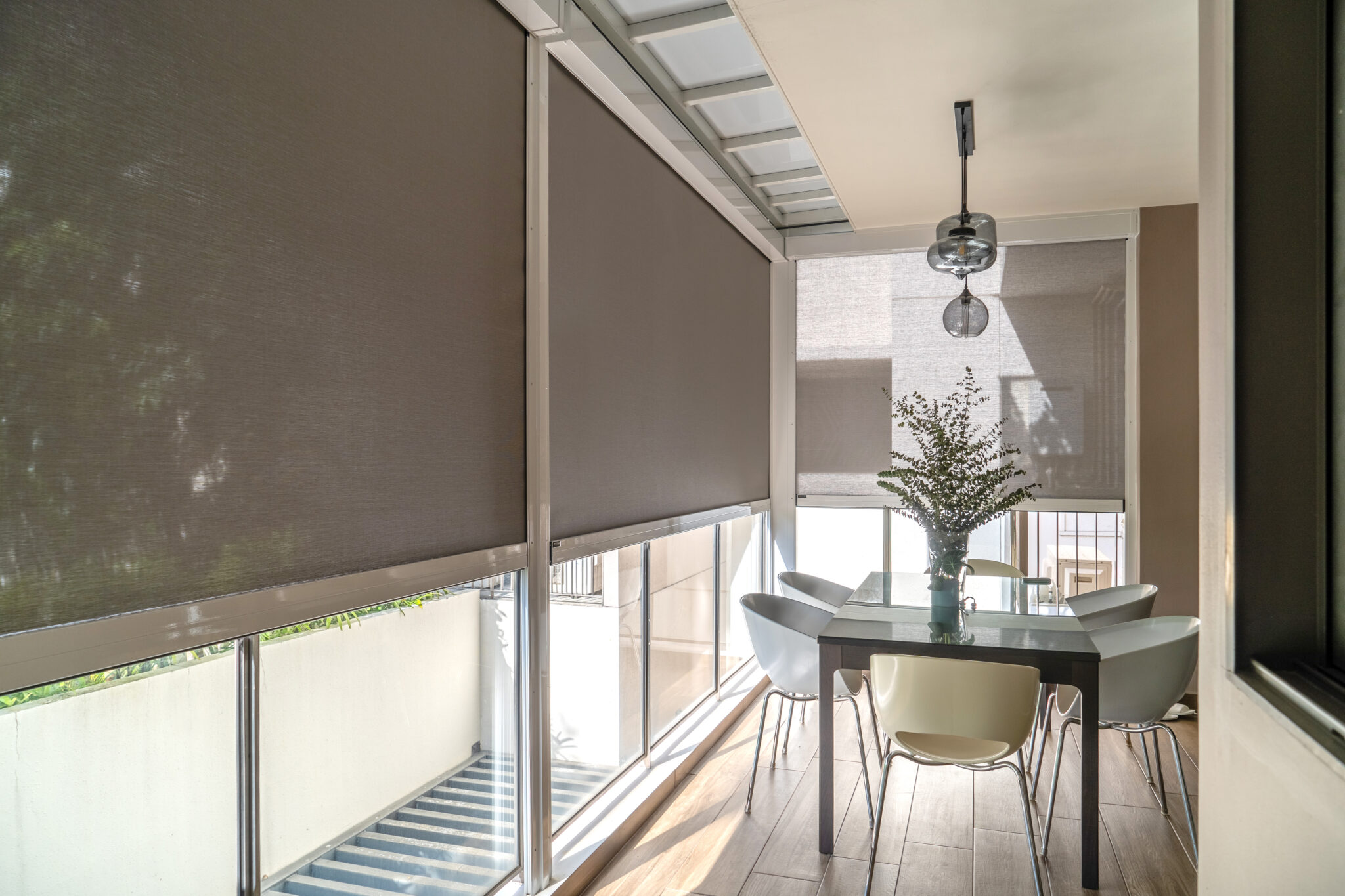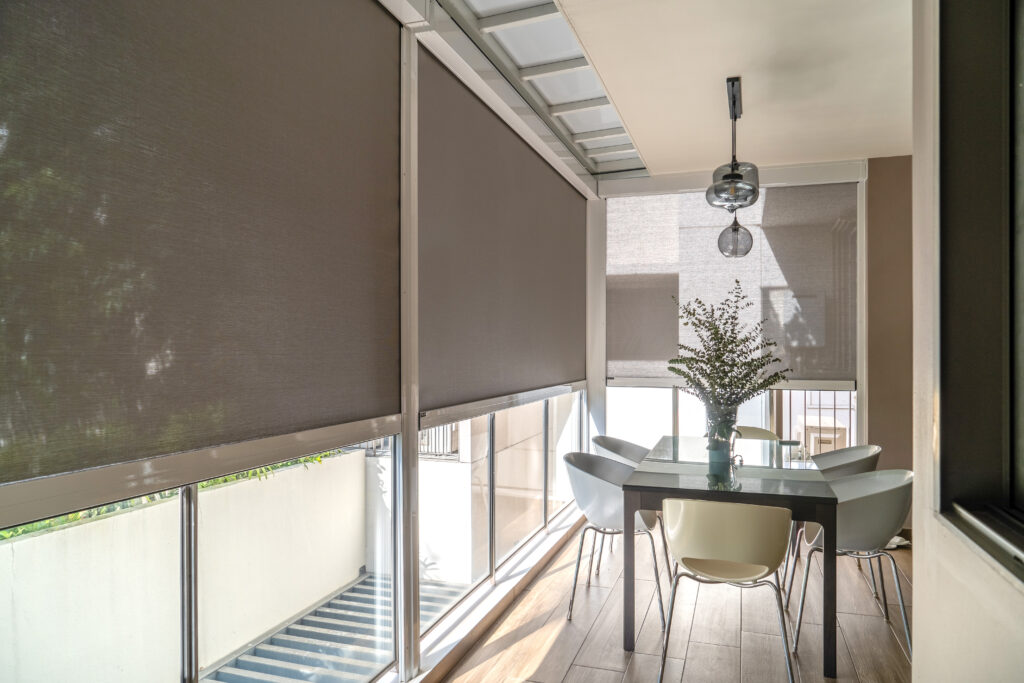 5. Make it your favourite workout space
Working out at home has become increasingly popular in recent years, as people look for ways to save time and money, most importantly, avoid the crowd. However, many people feel self-conscious about working out in their living spaces, fearing that their neighbours will be able to see them. Outdoor blinds especially Zip Blinds can provide the perfect solution, creating a private space on your balcony where you can work out without worry. These blinds can also help keep the sun, insects and wind out, making your workouts more comfortable.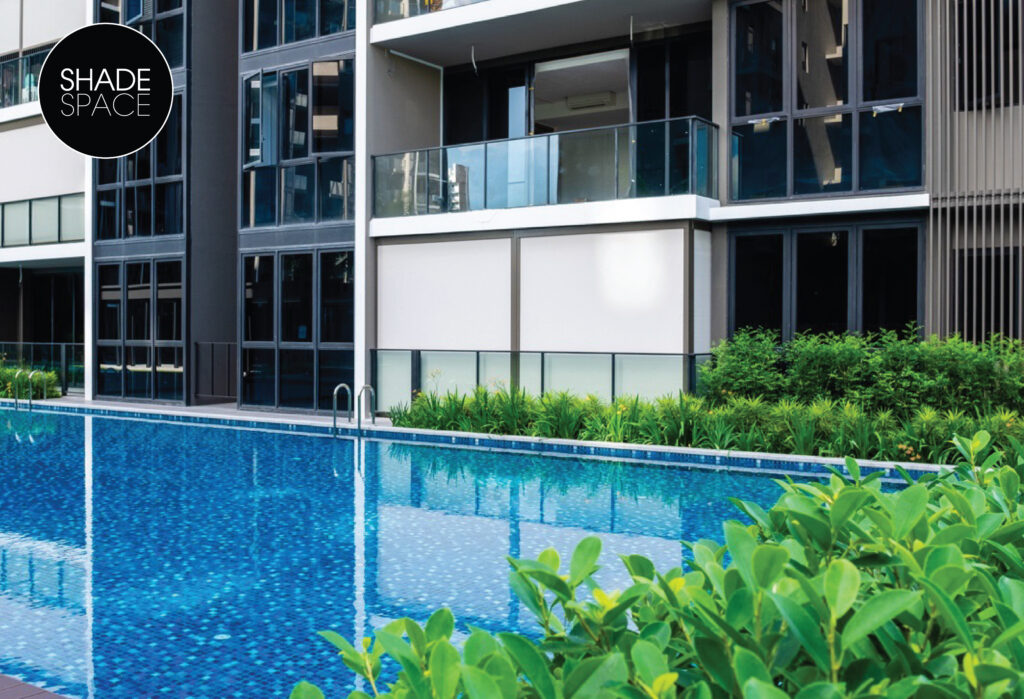 In short, whatever the outdoor space looks like, there's sure to be a way to make the most of it. For those who enjoy spending time on their balcony or patio, outdoor blinds like Zip Blinds can be a great addition. Not only do they provide privacy and shade from the sun, but they also help to prevent flooded balconies after heavy rain. Zip Blinds are the popular choice for outdoor blinds, and for good reason. They are quick and easy to install, they don't require any hacking. Furthermore, they are built to last so you can enjoy them all year. If you're looking for an easy way to improve your outdoor space, Zip Blinds are definitely worth considering.